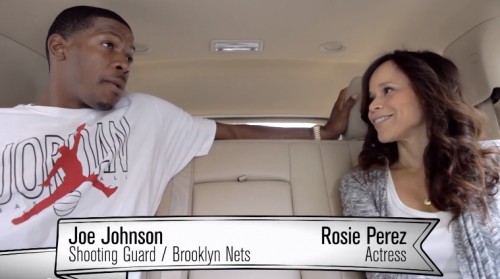 Brooklyn native and one of my favorite things about "Do The Right Thing" Rosie Perez welcomes Joe Johnson to the borough she calls home, and takes him on a small tour of her hometown.
Amongst the several places I'm sure they hit up, they checked out Madiba Restaurant in Fort Greene for some eats and met up with artist Lee Quinones, Sadat X from Brand Nubian and author / filmmaker Nelson George. Then they hit up Gleason's Boxing Gym which is the oldest boxing gym in the United States.
See all the fun below.