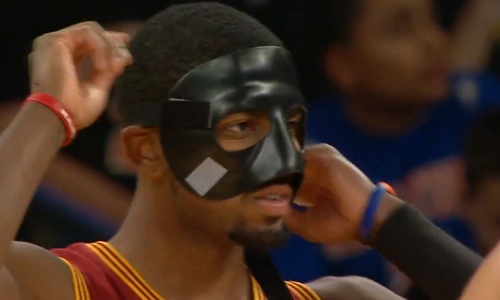 Wearing a mask similar to Zorro's to protect his broken jawbone. Kyrie Irving put on a Madison Square Garden worth fourth quarter show with 17 points, two assists and finished the night with a career-high 41points.
"I was just doing what I needed to do and being aggressive down the stretch," he said. "Any chance for us to get a win on the road is special for me, but being so close to home it was that much more special. Wish we could've got a win, but it didn't work out for us tonight. I'm proud of our guys and the effort we gave out there."
Unfortunately for Irving, the Knicks like being unbeaten at home and they took down the Cavs 103-102. Cool mask tho.