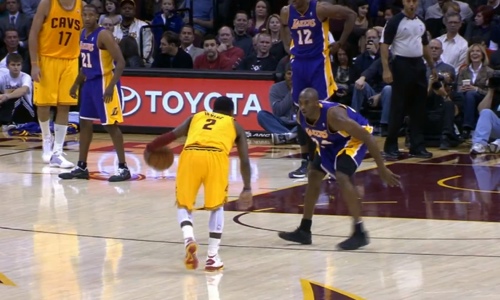 Remember when Kyrie Irving challenged Kobe Bryant to a charitable game of one-on-one for 50,000 racks during a Team USA practice?
Well, when the Lakers came to Cleveland the reigning Rookie of the Year got his chance to show 9x All-Defensive 1st Team and 3x All-Defensive 2nd Team Kobe Bryant what he had on an iso match-up we've been waiting to see since the summer.
Based on the results, it looks like challenging a 17 year veteran that has scored 30,000 points after you were just two years removed from college ball was a bad idea.