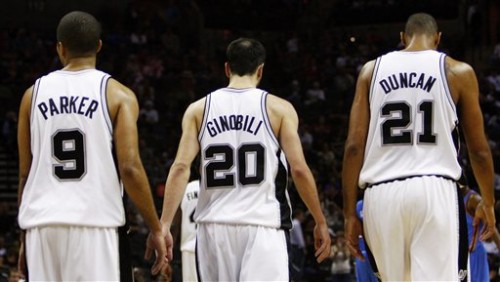 The NBA has fined the San Antonio Spurs $250,000 as a result of coach Gregg Popovich's actions on Thursday night.
"The result here is dictated by the totality of the facts in this case. said David Stern. The Spurs decided to make four of their top players unavailable for an early-season game that was the team's only regular-season visit to Miami. The team also did this without informing the Heat, the media, or the league office in a timely way. Under these circumstances, I have concluded that the Spurs did a disservice to the league and our fans."
Popovich sent stars Tim Duncan, Tony Parker and Manu Ginobili, plus key role player Danny Green, on a commercial flight home instead of playing them in a nationally televised game against the Miami Heat so they could rest ahead of the Spurs' Saturday home game against the league-leading Memphis Grizzlies.
H/N ESPN