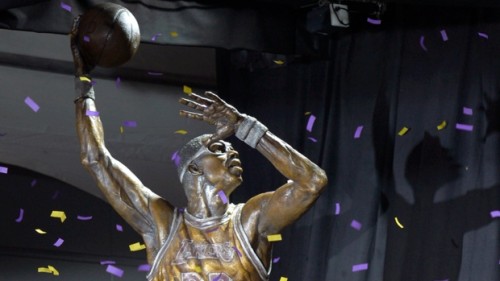 Well it's about time. The leagues all-time leading scorer Kareem Abdul-Jabbar finallygot the statue he deserves at long last.
"Having lived my life and had the experiences I've had Abdul-Jabbar said, I can understand now what a man like Lou Gehrig means when he considers himself the luckiest man on the face of the earth,"
The 16-foot-tall statue of Abdul-Jabbar joins the bronze likeness of fellow Los Angeles Lakers greats Magic Johnson and Jerry West who already have statues in front of the Staples Center. Let's hope the next great six-time MVP to score 38,387 points during his career won't have to wait so long for the same honors.