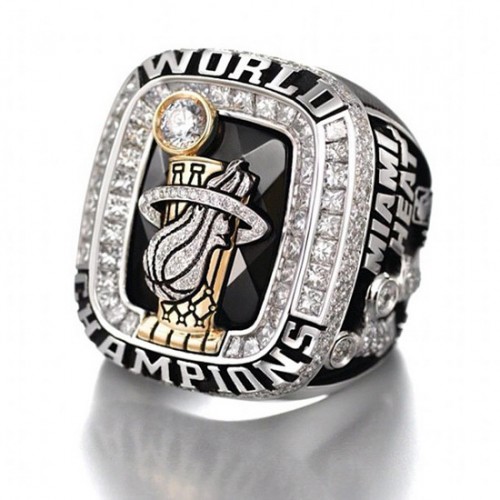 I guess it's hard out there for a champion. Two weeks after the Miami Heat were issued their championship rings. A staff Heat staff member put his hardware up for sale on eBay with the starting asking bid of 10 bands — that means $10,000 folks.
Two weeks after receiving them, the 1st Miami Heat championship ring has hit the market ebay.com/itm/2012-MIAMI… (via @championrings)

— darren rovell (@darrenrovell) November 13, 2012
If your interested and have the cash. You'll be happy to know that the ring comes with the official ring box.Yay!