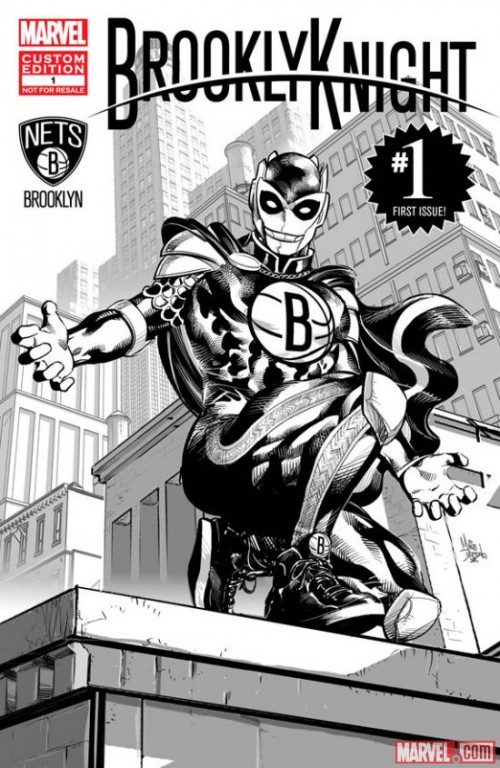 For better or worse, Marvel Entertainment and the Brooklyn Nets joined forces to create the leagues first super hero, the BrooklyKnight. First seen repelling from the ceiling of the Barclays Center before the Nets debut against the Raptors.
Brooklyn now has a new Super Hero to call its own, said Brett Yormark, CEO of the Brooklyn Nets and Barclays Center. BrooklyKnight is a superior combination of strength, power, and confidence sounds just like Brooklyn to me.

Marvel is also set to release a 32-page comic book by Jason Aaron that features the BrooklyKnight. Personally, I really havent made up my mind on this concept. Are you feeling this mascot?