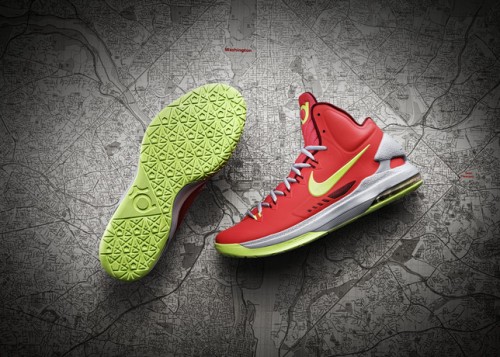 Designed with premium materials and leading Nike performance technologies, the KD V represents the evolution of Kevin Durant and his style of play.
"Championship drive takes an entire team, and the new KD V represents the roadmap I follow," said Kevin Durant, 3-time scoring champion. "Leo did a great job on the shoe by combining the best technology with my journey and what the number five means to me."
If you really like these shoes, you should buy four pairs — cause KD's nickname is Durantula — spiders have eight legs — get it?