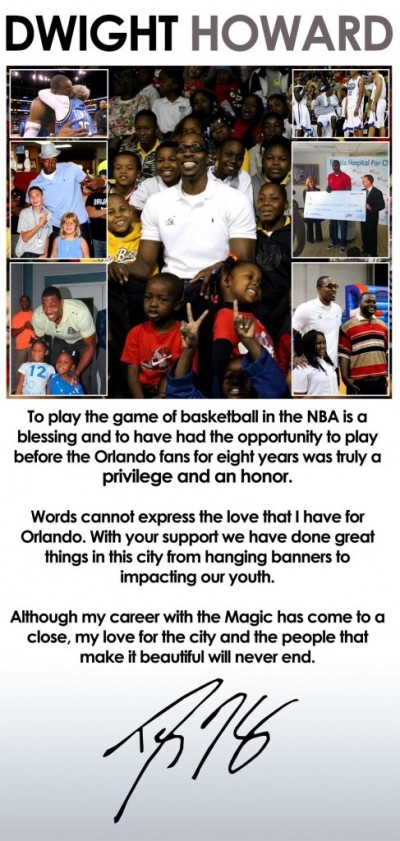 In an attempt to keep everything cool de la with his Disney World fan base. Former Magic saviour Dwight Howard took out a full-page ad in the Sunday edition of the Orlando Sentinel to declare his love for the city and people. Here is what D12 had to say.
"To play the game of basketball in the NBA is a blessing and to have had the opportunity to play before the Orlando fans for eight years was truly a privilege and an honor.

"Words cannot express the love that I have for Orlando. With your support we have done great things in this city from hanging banners to impacting our youth.

"Although my career with the Magic has come to a close, my love for the city and the people that make it beautiful will never end."
Stay classy Dwight.