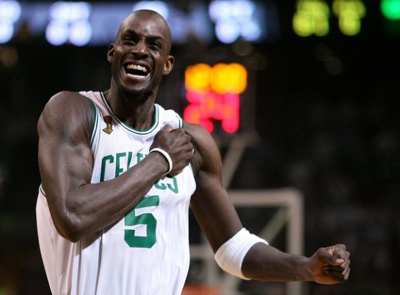 Thanks to the unofficial Warriors World list of the NBA players who have made the most money in career salary excluding endorsement. You no longer need to sit around wondering just how poor you are, you can actually see for yourself.
1. Kevin Garnett, $328.6 million
2. Shaquille O'Neal, $292.2 million
3. Kobe Bryant, $279.7
4. Tim Duncan, $224.7 million
5. Dirk Nowitzki, $204.1 million
6. Joe Johnson, $198.6 million
7. Jason Kidd, $193.9 million
8. Ray Allen, $181.1 million
9. Chris Webber, $178.2 million
10. Paul Pierce, $169.5 million
If you really want to see how badly your guidance counsellor failed you, have a look at the Top 100 NBA Career Salaries of All-Time list.