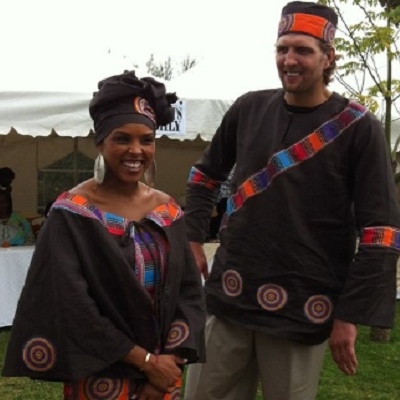 Dallas Mavericks German superstar, Dirk Nowitzki married his long-time sweetheart, Jessica Olsson in a traditional African ceremony in Kenya.
Multiple entertainment websites in the United States report the couple wed last weekend in the first of the two wedding ceremonies they have planned where the 7 foot groom delivered the bride price in a manner Kenyans are accustomed to MediaTakeOut.com reported.
"It was beautiful, Dirk delivered the dowry in cattle wearing traditional garb," an insider told the urban website.
According to sources, Nowitzki and Jessica born of a Swedish father and Kenyan mother decided that they wanted to have two separate wedding ceremonies, one for her mother's family and a second in Germany, where basketball ace's kin could attend.