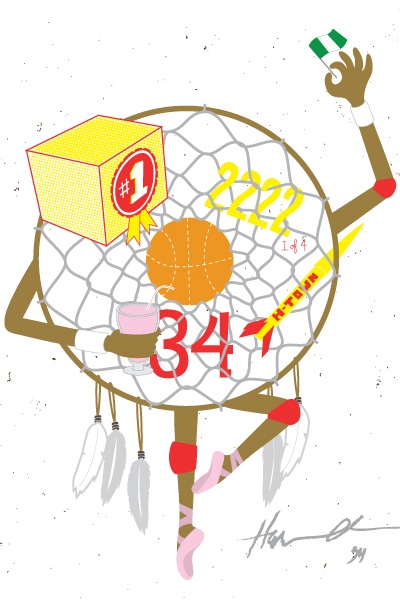 From the mind of artist Jesse Hora, comes "Athlete Object" which shows some of your favorite athletes drawn as everyday ordinary objects. Like Hakeem Olajuwon who is illustrated with the following attributes:
A Dream Catcher: Nicknamed Hakeem 'The Dream'.
Ballet Shoes: Hakeem was one of the most agile big men of all time.
Shake: He put other big men on skates, with a set of fakes and spin moves that became known as his trademark Dream Shake.
Block: The all-time NBA leader in blocked shots.
2222: The Dream is 1 of only 4 players to have recorded a quadruple-double in the NBA.
Flag: He is a proud Nigeria native.