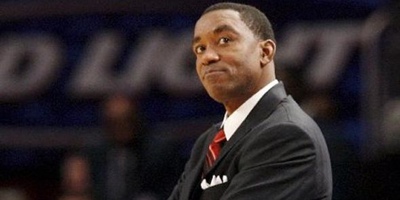 Without the help of the pretty awesome Dream Team documentary that aired Wednesday night. Everybody and their Granny knew Isiah Thomas wasn't a popular figure with the deciding USA basketball powers in 1992 which led to his snubbing from the greatest team ever assembled.
In the film this was made very evident by Dream Team members Michael Jordan and Scottie Pippen. However 20 years later, Zeke took still took the high road about the dubious omission via his Twitter account.
"Today, like all Americans, I congratulate the Dream Team on their anniversary. I am proud of my career in the NBA and have fond memories of going head-to-head with all the members of the team. I can't speak to the selection process as I wasn't involved. But 20 years later, their gold medal is still a momentous achievement."
I guess time really does heal all wounds.