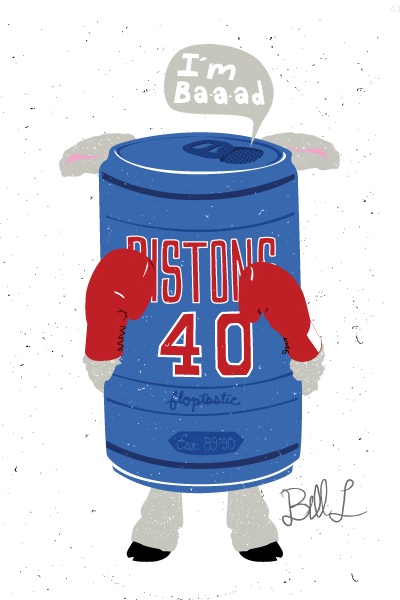 I had so much fun with the "Athlete Object" art of Jesse Hora yesterday that I decided to come back for more. Today's clever subject is one of the greatest villains the league has ever known Bill Laimbeer.  Here's the break down:
Lamb Beer: Pronunciation of his last name.
Boxing Gloves: Known as a real tough SOB.
Ba-a-a-d: Anchor of the legendary Pistons' 'Bad Boys' era.
Floptastic: A true flop pioneer.
Brilliant!