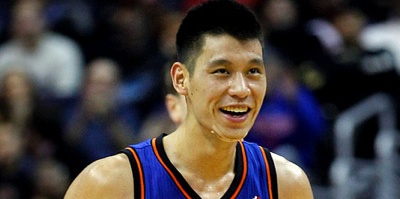 Four weeks after Jeremy Lin had surgery to repair a small chronic meniscal tear in his left knee, he's back — to practice. With two more weeks to go until he's considered recovered. Lin did some light jogging and slow-paced basketball drills.
"He's starting to smell the gym a little bit more now, which is great," Knicks coach Mike Woodson said. "I asked him yesterday how he felt after getting out running a little bit, and he said he felt pretty good. But we've got to put him through drills where he's cutting and things of that nature just to make sure that the knee doesn't swell up and he's not physically sore. I mean, there's going to be some soreness, but we've got to make sure that when he steps back out on the floor, he's able to play basketball."
If the Knicks make it to the conference semifinals, expect to see some postseason Linsanity.
H/N NY Daily News