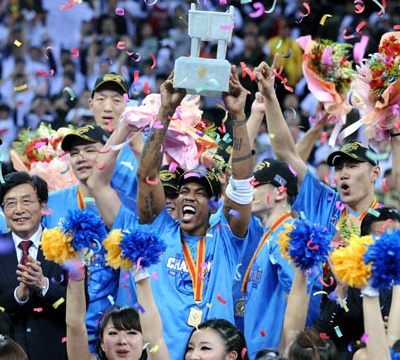 Beijing Ducks superstar and former NBA star Stephon Marbury tallied 41 points, 3 rebounds and 7 assists in Game 5 of the 2012 CBA championships against the powerhouse Guangdong Tigers to win it all.
"This has been incredible; it has been an incredible experience," a tearful Marbury said after winning his first major title. "This shows what this team is made up of, everyone stepped up and everyone played their role. We have been blessed as a team."
Congratulations Starbury, you deserve it.