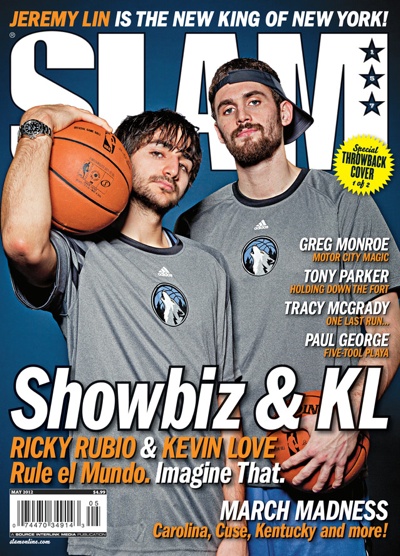 For the 157th double cover of SLAM out now. The editors decided to pay homage to their 21st cover from 1997, that featured the Timberwolves first young dynamic duo Stephon Marbury and Kevin Garnett, with the caption "Showbiz & KG" by using the current TWolves duo Ricky Rubio and Kevin Love in the same poses with the caption "Showbiz & KL".
Down to the backwards visor Love wears like Garnett and the watch Rubio wears like Marbury. These covers are as good as it gets and I can't help not getting giddy about the concept.
See the 1997 original cover and listen to the hip-hop group Showbiz and AG who inspired all of this below.