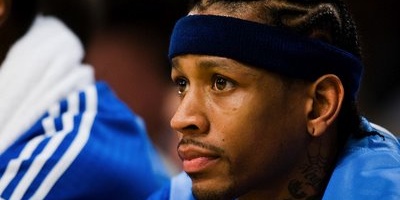 Former league MVP Allen Iverson is joining a regional basketball league in the Dominican Republic for a month.
Team president Milton Nunez told The Associated Press on Thursday the 36-year-old guard will play for Pueblo Nuevo, but declined to say how much AI will be paid.Iverson is to arrive this Sunday and play against GUG in Santiago province.
"He and his agent have told us that he has been training a lot and that even if he hasn't been playing anywhere, he has what we need to help Pueblo Nuevo," Nunez said.
Iverson had been considered a potential recruit for the Santo Domingo Lions last year, but no contract was signed.
H/N ESPN