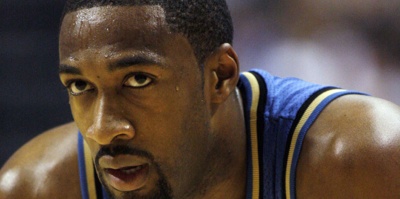 Free agent guard Gilbert Arenas worked out for the Grizzlies this morning and the team is preparing to sign him to a deal for the rest of this season, according to sources close to the process.
Arenas appeared slender and shot the ball well during the workout. He is scheduled to take a physical this afternoon. All that would remain is for Arenas to pass the physical and agree to a prorated veteran's minimum contract requiring the Griz to pay about $300,000.
The deal, if completed in the next day or two, would allow Arenas to join the Grizzlies later this week in Portland.