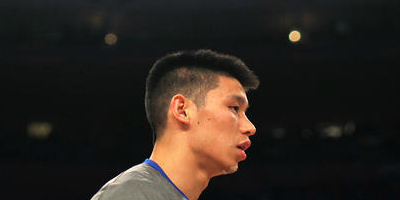 Sometimes #Linsanity can go too far as ESPN proved, with their "Chick In The Armour" headline after the Knicks lost their first game of the Jeremy Lin era. Today they released an official apology statement for the clearly insensitive headline.
Last night, ESPN.com's mobile web site posted an offensive headline referencing Jeremy Lin at 2:30 am ET. The headline was removed at 3:05 am ET. We are conducting a complete review of our cross-platform editorial procedures and are determining appropriate disciplinary action to ensure this does not happen again. We regret and apologize for this mistake.
C'mon "Worldwide Leader in Sports," you're supposed to be better than that. Using a headline like that to refer to player of Asian decent, puts things into an entirely different context that goes beyond the game. I'm sure it was a mistake, but man — was it ever a big one.