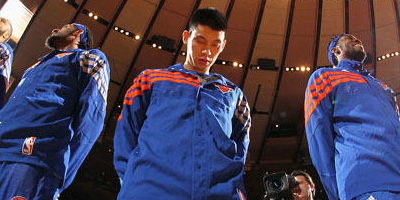 Jeremy Lin will play in the Rising Stars Challenge after all. The Knicks point guard was added Thursday to the roster of players for the Feb. 24 game, just before Shaquille O'Neal and Charles Barkley began drafting for their teams.
Lin's breakout and Linsanity came after the pool of 18 players were selected, and the NBA was pressured to add him after he scored 136 points in his first five starts, most by an NBA player since the merger with the ABA in 1976-77.
Hopefully Jeremy Lin will get a chance to play in the game involving rookies and second-year players too.