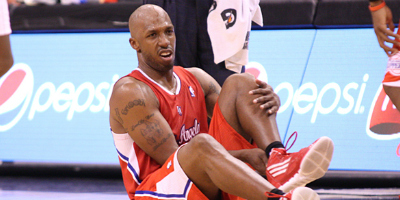 Los Angeles Clippers guard Chauncey Billups is out for the season with a torn Achilles tendon, and the former Detroit Piston's career might be in jeopardy.
Billups was injured in Monday's game against the Orlando Magic. He is expected to miss at least eight months.
Billups, 35, was averaging 15 points and four assists this season, his first with the Clippers.