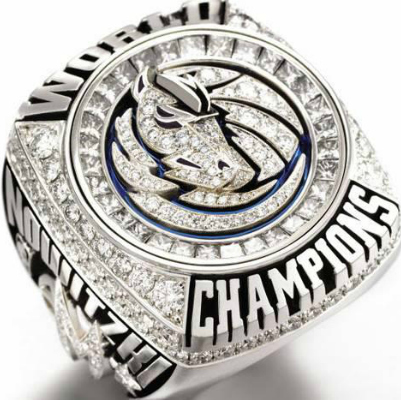 Before losing to the feisty TWolves, Dirk Nowitzki and the defending champions received their diamond-encrusted rings valued at $40,000 each in a ring ceremony that included retired Peja Stojakovic and current Minnesota guard J.J. Barea.
Modeled after the Chicago Blackhawks Stanley Cup rings from 2010, the total cost of the blink handed out to the players and exact replica awarded to support staff ran owner Mark Cuban about $1.5 million. The rings include the Mavs' logo, players' names and numbers and the 2010-11 motto: "The Time Is Now!"
See more of the ring in detail below.