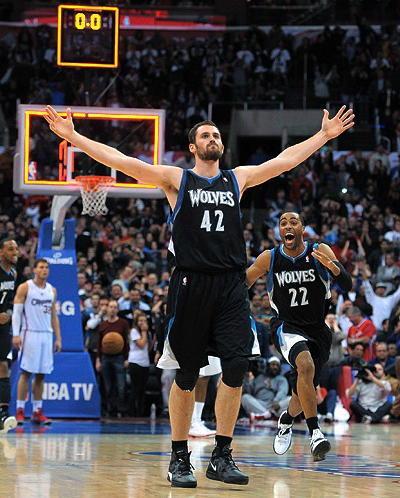 Yesterday the Internet lied and told you that Kevin Love signed an extension with the Wolves, but today it all came true as Love signing a four-year, $62 million contract extension today with the Minnesota Timberwolves. He wanted a five-year deal, but I don't think that means he'll be eating Ramen anytime soon.
"The five years was something I felt very strongly about, but I can always extend on this deal when it's done," Love said from Dallas during a teleconference. "I want to see where the organization is heading, and right now it's heading in the right direction. I just want to see how things improve."
Considered the best power forward in the league, according to himself. Kevin Love is averaging 24.9 points and 13.9 rebounds and leads the NBA with 16 double-doubles.