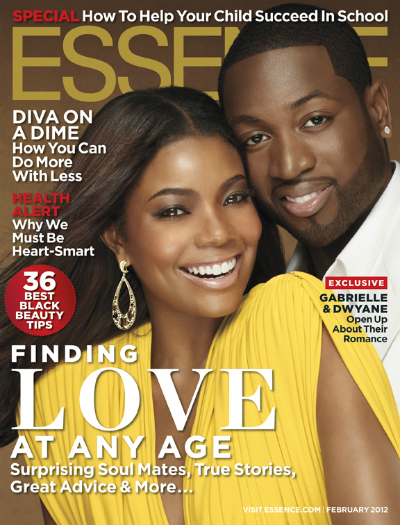 Super couple Gabrielle Union and Dwyane Wade will cover the February Issue of ESSENCE magazine and besides the photoshoot. They also talked about all the stuff your wife or girlfriend cares about.
"We're not rushing it, said Dywane Wade. Both of us have been married before, and we understand that if we choose to marry again, we want it to be right. We both took failing at marriage hard. The next time it's gotta be forever…"
That's some deeper than the Atlantic, Dr.Phil stuff right there D.Wade. Another pic of the love birds after the jump.