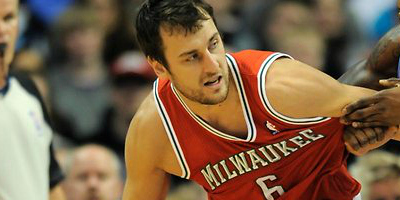 NBA star Andrew Bogut expects to return to the court in the coming days after taking leave to deal with a personal issue. Bogut missed the Milwaukee Bucks' clash with Utah on Wednesday (Melbourne time) to turn his attention to the matter that is believed to involve people close to the 27-year-old.
His Australian manager, Bruce Kaider, said Bogut did not want to publicise the "personal problem" but Bogut's teammate, Brandon Jennings, had told the Milwaukee Journal-Sentinel Bogut had returned "home".
Kaider would not disclose whether Bogut had returned to Australia or just to Milwaukee.