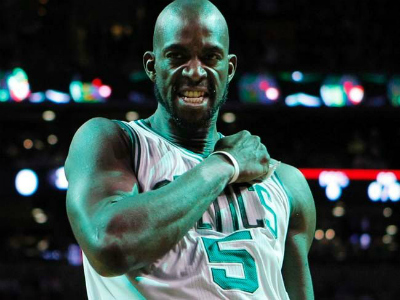 Boston Celtics star Kevin Garnett is about to become a limited shareholder in the American-owned Roma soccer club.
Roma confirmed to The Associated Press that Garnett accepted an offer from James Pallotta, one of the four Boston executives who closed a deal in August to become the first foreign majority owners of a Serie A club. Pallotta also is a minority owner of the Celtics.
Earlier this year, fellow NBA star LeBron James obtained a small stake in Liverpool from the Fenway Sports Group.