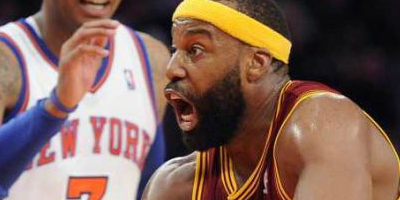 Good back or bad back, the recently released Baron Davis will sign with the Knicks when he comes back according to SI — back.
A casualty of the amnesty clause courtesy of the Cleveland "we drafted Kyrie Irving" Cavaliers. The beard is expected to sign a one-year deal worth $2.5 million soon to join Carmelo Anthony, Amare Stoudemire and Tyson Chandler in the Big Apple.
Last season with the Cavaliers and Clippers Davis averaged 13.1 points and 6.7 assists.
H/N SI