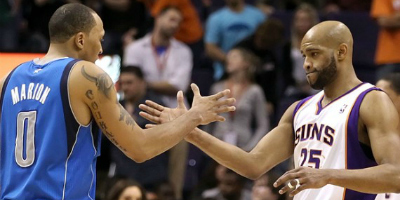 It's official, Vince Carter is now a member of the defending champion Dallas Mavericks and today he's expected to participate in his first practice and media day at the American Airlines Center.
Carter signed for a three-year deal at the "mini" mid-level exception of $3 million for this season. Which was the most Dallas could offer under the new CBA agreement recently ratified.
This will be the fifth team Carter has played for in his rollercoaster career and he currently ranks eighth among active players with 20,520 career points, averaged 17.9 points last season for the Orlando Magic and Suns.
H/N ESPN