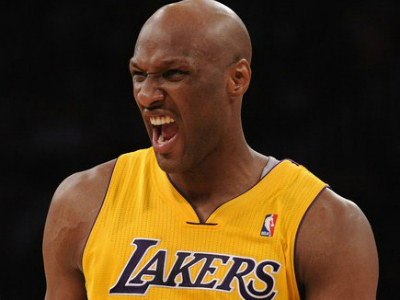 In other Besiktas news, after failing to land Kobe Bryant. The Turkish club has its sights set on the Sixth Man of the Year, Lamar Odom.
According to a report from Marc Stein, Khloe Kardashian might have to brush up on her Turkish as Besiktas would like to add another high-profile locked out star to join Deron "I'll drop 50 on you" Williams in Istanbul. D-Will has already urged the club to add Odom to the roster, and Odom has thus far given it serious consideration.
Then again, this is the same Besiktas that called the Kobe Bryant deal "done" earlier this summer. Recently, Kevin Love told the club "no thanks." Lets see how this one plays out.
H/N ESPN