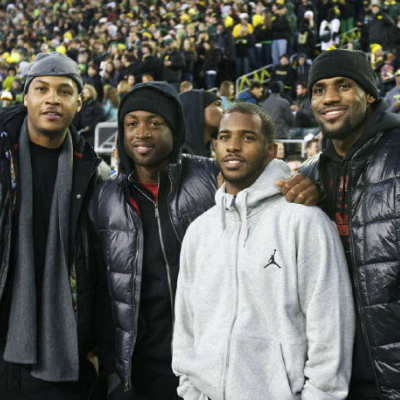 Thanks lockout! Well, kinda. LeBron James, Chris Paul, Dwyane Wade, and Carmelo Anthony announced they are joining forces to host a four-city exhibition tour visiting Akron, New Orleans, Chicago, and New York.
Each event will feature an exhibition game with two teams of 10 players (to be announced), charitable community events, and basketball skills clinics for local children, presented by Five-Star Basketball, the premier basketball teaching and instruction program in the country and the former camp of the four tour hosts. Proceeds from The Google+ Homecoming Tour will benefit each player's charitable foundation.
All four exhibition games will be streamed live on the official The Google+ Homecoming Tour page, accessible at www.HomecomingTour.com.
Tour Dates below,
THE GOOGLE+ HOMECOMING TOUR SCHEDULE
James A. Rhodes Arena, University of Akron (Akron, OH)
December 1, 7 p.m.
Lakefront Arena, University of New Orleans (New Orleans, LA)
December 3, 12 p.m.
UIC Pavilion, University of Chicago-Illinois (Chicago, IL)
December 7, 8 p.m.
Izod Center (East Rutherford, NJ)
December 10, 7 p.m.