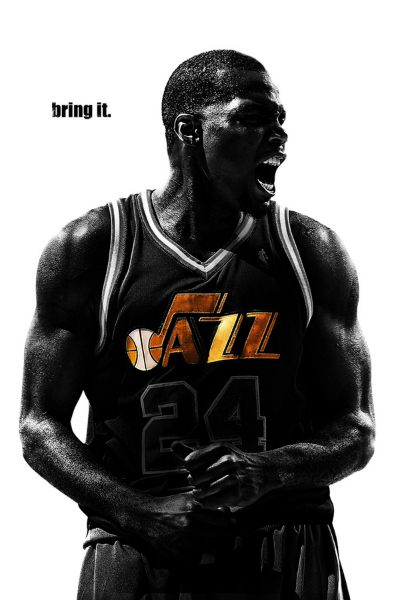 If the season ever gets underway, you'll probably see a lot of great art from T.C. de Hoyos for the Utah Jazz like these intense Paul Millsap pieces that urges opponents to "Bring It".
Coming off his best season statistically which included a monster game against the Heat where Millsap scored 11 points in 28 seconds, drained three threes, hit a buzzer-beater to force overtime and netted a career-high 46 points in a 116-114 overtime victory coming back from a 22-point deficit.
I'd say its already been brought-en.