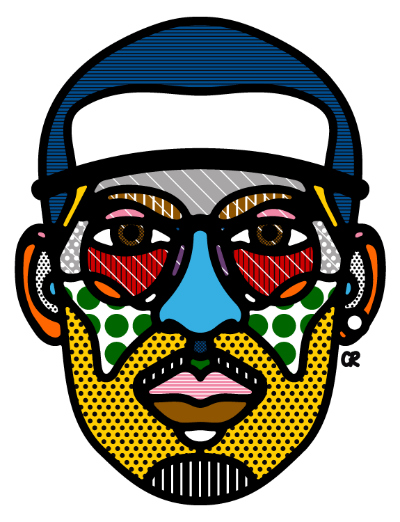 Craig Redman lives in New York City and Karl Maier resides down under in Sydney, Australia. Together they collaborate daily to create eye-popping work with their unique use of  illustration, installation, typography, as well as character, editorial and pattern design.
As a unit, Craig & Karl have exhibited across the world, at places like the Musée de la Publicité, Louvre. They have worked on projects for clients like LVMH, Nike, Apple, Vogue, Microsoft, Converse, MTV and The New York Times.
This Amare Stoudemire piece is just another fine result of their creative Wonder Twin powers activating.
See more work from Craig & Karl, here.