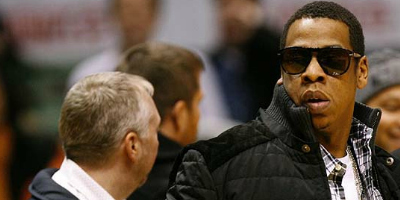 The Nets, who have played in New Jersey since joining the NBA in 1976, are due to move into the Barclays Center in Brooklyn for the 2012-2013 season. The arena is under construction.
"From the moment the Barclays Center became a reality, I knew this meant something significant for Brooklyn," Brooklyn-born Jay-Z told a news conference.
The team had been known as the New York Nets for a few seasons when it played in the defunct American Basketball Association, but now will take on the name of a borough that is part of New York City but maintains its own identity.