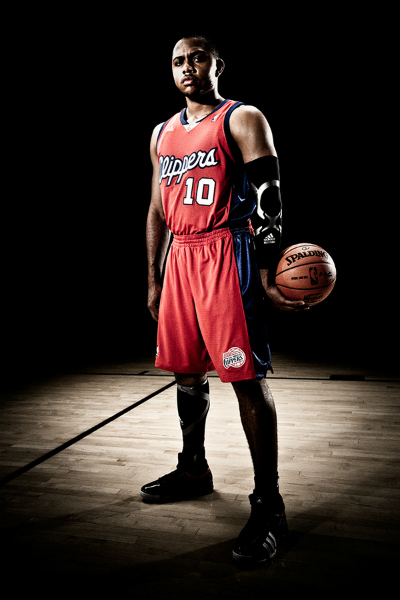 When and if play resumes, Eric Gordon will most likely have a breakout year. Last season, Gordon finished as the Clippers' second leading scorer with 22.3 points per game,  recording 30+ points 8 times, and had a streak of 20 or more points in 12 consecutive games. You can also throw in the fact that he averaged 2.9 rebounds and 4.4 assists per game too.
Captured here by talented filled photographer Andy Batt, this dark portrait of Eric Gordon says "I'm ready and dangerous." You can be worried about the other team in LA now western conference.
See more work by Andy Batt, here.