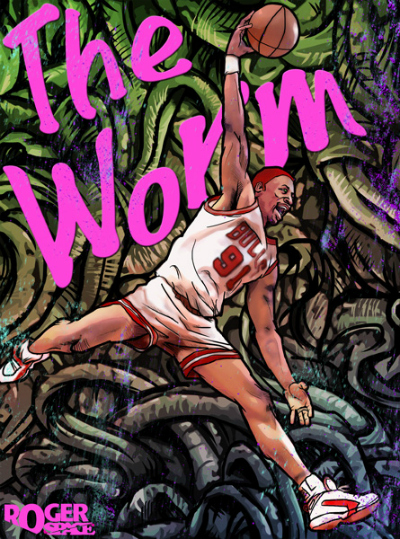 For unexplainable reasons, vibrant personalities usually make for interesting art subjects like Dennis Rodman. Nicknamed "The Worm" by his mother  cause he wiggled while playing pinball as a kid. The alias also proved to be a perfect fit on the court too as Rodman seemed to wiggle his way to every missed shot on both ends.
Created by Huang who also created the last sick Rodman piece you seen here. His latest creation again captures Rodman in his spirited element with some pink text and worms in the background as an added touch.
See more work from Huang, here.