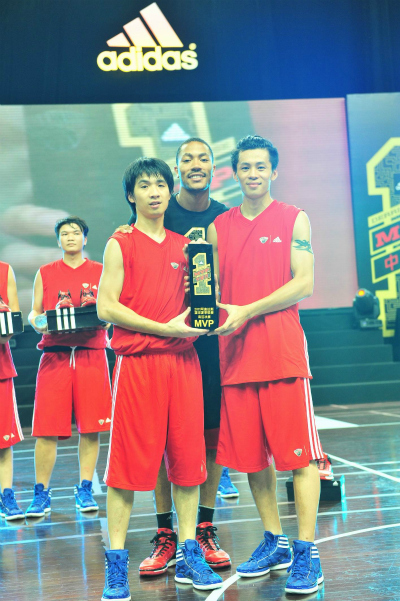 This week Derrick Rose is visiting China to meet with fans on a promotional tour for adidas Basketball.
The reigning MVP stopped at Guangdong Sports Stadium. Greeted by nearly 1,000 fans that packed the stadium to watch a basketball clinic with Rose, celebrities and fans. D.Rose also carried emcee duties during the adidas Summer League South Conference Final and handed out MVP trophies to the tournament's top players.
More to come later this week when Derrick visits Beijing and Taipei.