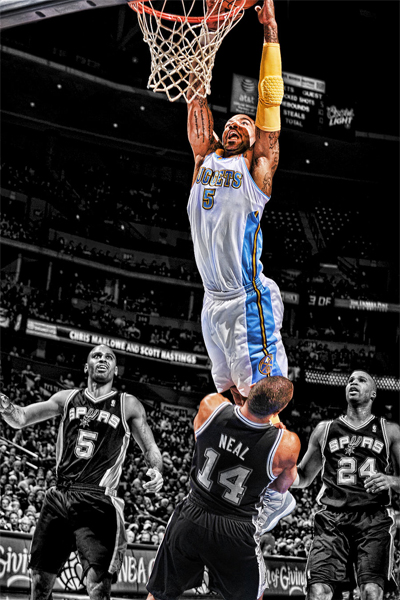 I remember this dunk like it was yesterday — or December 17th, 2010. At the time JR Smith dunking on Gary Neal was maybe the best dunk early into the season of 2010. However eventually even better poster dunks happened as we slipped into the all-star break and playoffs, this rude boy dunk still ended as on of the best to go down from last season.
If this poster still hangs on your wall right now, I Ain't Mad At Cha' — but Gary Neal might.
To see more work from Ryan Hurst, click here.