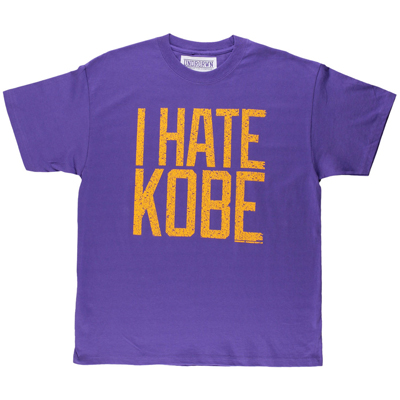 So you respect the "Black Mamba," but also hate Kobe Bryant for what he did to your favorite team on a particular night, series or decade. No matter, Undrcrwn provides a happy medium with the 'I Hate Kobe' tee in four colorways.
Just be careful wearing this shirt in LA trying to be an ironic Lakers supporter, because it's hard to read the fine print of all the great things Kobe has achieved listed in this wicked shirt at first glance and the purple and gold fanbase could beat you down for that — hard.
See the other colorways after the jump.