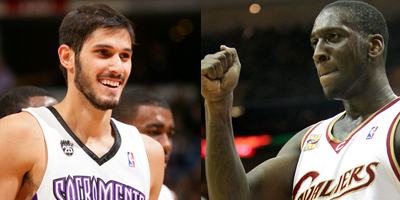 J.J. Hickson's athleticism and potential made him a budding NBA star. His inconsistency made him maddening and expendable.
On Thursday, the Cleveland Cavaliers decided it was time to move on without him.
Clearing out a logjam at power forward, they traded the enigmatic Hickson to the Sacramento Kings for forward Omri Casspi and a future first-round pick.
Hickson spent three mostly productive seasons in Cleveland, but his days were numbered when the club drafted Texas forward Tristan Thompson with the No. 4 overall pick last week. Hickson was part of the Cavs' core when they won more than 60 regular-season games in consecutive seasons and pushed deep into the playoffs.