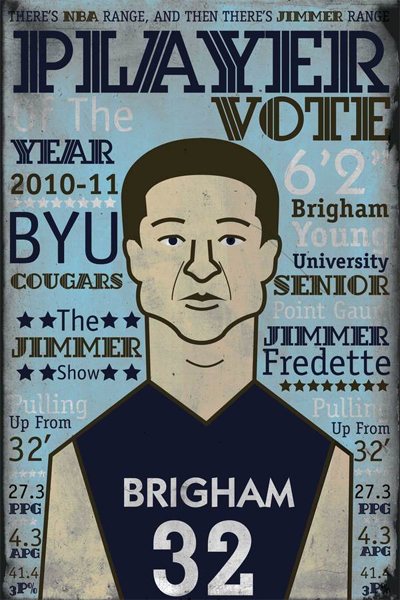 Admit it! At best you can name about 5 dudes getting drafted tonight. Of course most folks know College Player of the Year Jimmer Fredette, because he's become Chuck Norris like on the Internet. However if you need visual crib notes so you can sound "informed" about the one they call Jimmer as you watch the NBA Draft with your bros.
This cool informational illustration by Richard Pool from Lawrence, Kansas that was created to endorse Fredette as the POY should do the trick.
More work from Richard Pool here.