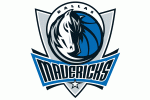 The game turned out not to be about LeBron James and now or never or engaged or detached or passive or aggressive.
The game turned out to be about the Dallas Mavericks turning into the Dallas Mavericks, finally, with crisp ball movement, deadly shooting, solid defence and a true team game that's now given them momentary control of the NBA Finals.
With a barrage of three-pointers from the most unlikely of sources, the Mavs shot themselves into a 112-103 win over James and the Miami Heat here Thursday night, taking a 3-2 lead in the best-of-seven series before 20,433 delirious American Airlines Center fans.
Toronto Star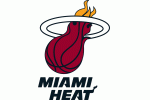 What a game. What a night. What a basketball show by Dwyane Wade doing Dallas on Thursday night, and by Dallas doing it right back to deliver magic in an NBA Finals.
This one had everything you'd want — drama, emotion, stars being stars – except the one thing South Florida wanted most.
It didn't have the happy ending this Heat team needed, the one a hobbled Wade willed, the one Dallas ripped away in the final minutes with a 112-103 victory in Game 5.
This wasn't a story of the Heat looking bad. It was of Dallas looking great. It outscored the Heat 17-4 in the final minutes after Wade put the Heat on the verge of victory.
Sun-Sentinel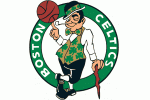 Weighing the possibility of an NBA lockout against the security of playing closer to his home country, Celtics center Nenad Krstic has decided to play overseas next season for CSKA Moscow.
The 7-foot Serbian would have been a free agent this summer, and Celtics president Danny Ainge had said the team was interested in bringing back the 27-year-old. Instead, Krstic signed a two-year contract worth 6.6 million euros ($9.6 million).
"I was contacted by Nenad's agent,'' said Ainge, "and with the uncertainty of the labor situation of the NBA, I think he decided to take the sure thing.''
Boston Globe