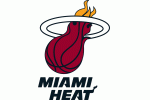 It started painfully for Chris Bosh, this trip back to his hometown for the most important days of his professional career. It ended with the biggest shot of his life.
After struggling through a poor shooting night and an injury to his left eye, Bosh swished a 16-footer with 39.6 seconds to play to give the Heat its go-ahead points in an 88-86 victory at American Airlines Center in Game 3 of the NBA Finals.
The Heat now leads the series 2-1 and once again holds home-court advantage after losing it in fantastic fashion Thursday. "We felt this was a must win," said Heat guard Dwyane Wade, who led his team with 29 points and 11 rebounds.
Miami Herald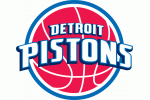 New Pistons owner Tom Gores and team president Joe Dumars said Thursday they would make decisions quickly on coach John Kuester
Mercifully, for both the Pistons and Kuester, the relationship came to a quiet end three days later.
After a season full of controversy and regrettable moments — including one highly-publicized episode of insubordination by his players — the Pistons fired Kuester after he met with Gores and Dumars.
Kuester leaves with a two-season record of 57-107. This season was a disaster, mired by Kuester's battles with Richard Hamilton and Rodney Stuckey.
Detroit News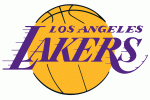 For parts of 11 seasons and five championships, Shaw gave the Lakers clutch play, smart coaching and plenty of Kobe soothing.
Yet they hired Mike Brown without even giving Shaw a call.
Most folks figured Shaw, the season-long favorite and one of Kobe Bryant's preferred choices to replace Phil Jackson as Lakers coach, would have a difficult time winning the job once the Lakers were eliminated in the second round of the playoffs. But who could imagine his sideline seat would be so abruptly yanked away while he was still standing there?
LA Times