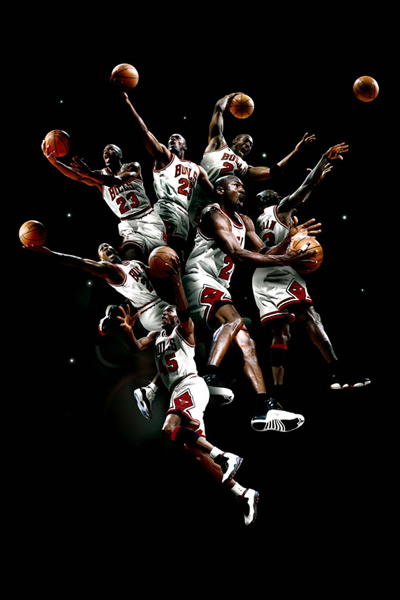 Offering an artistic tribute to the all round game of Michael Jordan. The home and away "Swarm" aka "Killer Bee" collage created by Vince Chang, is available in a 16" wide x 20" high print, specially made in commemoration of MJ's 2009 Hall of Fame induction.
The unframed photos comes delivered inside a protective toploader. If you want one, it'll run you $900 (US). Which seems like a fair price for awesomeness.
Jordan away "Swarm" collage, after the jump.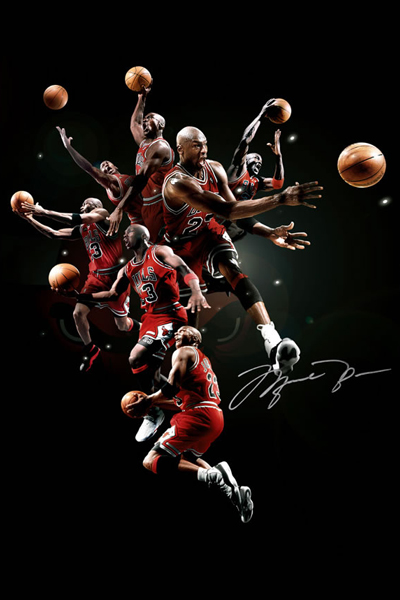 More work from Vince Chang, here.