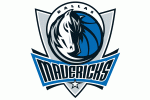 Dirk Nowitzki didn't get this far to have his dream shattered by an injured finger.
So when the Dallas Mavericks play Game 2 of the NBA Finals tonight at 8 against the Miami Heat at AmericanAirlines Arena, Nowitzki will try not to let the torn ligament in his left middle finger affect him. He will try to play on as if nothing is wrong — even though something is wrong.
"I don't think it's going to be necessarily bothering me on the shot," Nowitzki said prior to Wednesday's practice. "It's not like you do anything crazy with it. It's going to be other stuff — dribbling, passing, catching, swiping down — stuff like that. I think it will be OK."
Nowitzki injured his finger when he tried to swipe the ball away from Chris Bosh.
Montreal Gazette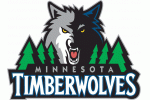 Yes, he will. A winding, often secretive 23-month saga over whether Spanish point guard Ricky Rubio ever will play for the Timberwolves is over.
Rubio on Tuesday signed an NBA contract to play with the team next season, a league source confirmed Wednesday night to the Star Tribune. A news conference introducing him two years after he was drafted will be held when Rubio's European season ends later this month.
Rubio signed May 31, the last day he could secure a contract for next season under the terms of the league's current labor agreement. By doing so, the 20-year-old potentially guaranteed himself millions of dollars more than if he waited to sign under a new labor agreement, whenever that might come.
Star Tribune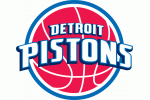 Tom Gores is now the fourth owner of the franchise that has won three NBA championships, after closing a deal to buy the team this afternoon.
Terms of the deal weren't announced, but a person familiar with it said the agreement places a so-called enterprise value of more than $400 million on the team, the Palace and DTE Energy Music Theatre — all of which comprise the Palace Sports & Entertainment empire Gores now owns.
But Gores might pay something in the $275 million-$300 million range after backing out minority ownership interests, debt and other liabilities.
Detroit Free Press