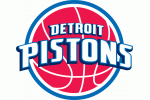 Detroit Pistons head coach John Kuester will not be returning for the 2011-12 season, according to sources. Although there has been no official word from the Pistons, sources say it is expected that president Joe Dumars and his staff will be returning.
Hired in 2009 to be the franchise's 27th head coach, Kuester has posted a 57-107 mark in his two years in Detroit.
Kuester's time with the Pistons has been marked by several personality clashes, most notably with Richard Hamilton, Rodney Stuckey, Tayshaun Prince and Tracy McGrady.
ESPN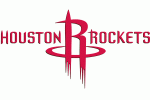 When I heard the news about Kevin McHale being hired as the new head coach, it gave me the same feeling as when I eat green beans… indifference. Kevin McHale is a green bean, but then again, the same could have been said for Dwane Casey and Lawrence Frank.
Since 2003, the Rockets have had two highly respected coaches in place in Jeff Van Gundy and Rick Adelman. While both coaches had only a small degree of success relative to the expectations of Rockets fans, I feel fairly comfortable that the Rockets were generally out-talented rather than being out-coached. No matter who is named head coach, the top priority for this Rockets team still has to be finding another top flight player to add to the team via the draft, free agency or through a sign-and-trade.
Houston Chronicle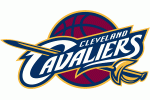 The Cleveland Cavaliers own the first and fourth overall picks in the June 23 NBA draft. ESPN's Chris Broussard reports that, according to league sources, the Cavs are trying to become even bigger players in the draft, by turning Numbers 1 and 4 into Numbers 1 and 2.
The Cavaliers are in discussions with the Minnesota Timberwolves and Detroit Pistons about a three-team trade that would give Cleveland the top two picks of next month's NBA draft.
The Cavaliers would use the picks to select Duke point guard Kyrie Irving and Arizona forward Derrick Williams, the sources said.
Cleveland Plain Dealer