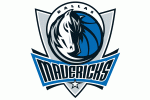 For years, the Dallas Mavericks have been burdened with a rap of being unable to prosper from success. Playoffs brought angst and early departures, but Wednesday night delivered the second trip to the N.B.A. finals in franchise history.
As Dirk Nowitzki raised both arms in relief as much as in triumph, the Mavericks purged at least part of their underachieving past. Nowitzki had made a 3-pointer from the top of the key with 1 minute 14 seconds remaining, the decisive shot that eliminated the stubborn Oklahoma City Thunder, 100-96, and lifted the Mavericks to a 4-1 victory in the Western Conference finals.
NY Times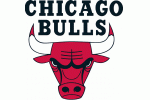 In a measure of how important the playoffs are, Omer Asik tried to play in Game 4 but came out after playing less than two minutes. It's no wonder. The rookie center suffered a fractured left fibula in
Game 3, the Bulls announced Wednesday. Asik will not play again this spring.
"Omer's out. It's a lower-leg injury,'' coach Tom Thibodeau said. "He's going to need some time to recover.''
Exactly why Asik was cleared to play with a fractured left fibula wasn't explained.
Chicago Sun-Times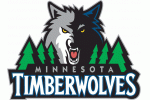 While there is growing optimism that Ricky Rubio could be in a Minnesota Timberwolves' uniform for the 2011-12 season, there are still contractual and financial stumbling blocks left to hurdle, according to sources.
The Timberwolves were hoping that buyout terms would've been finalized earlier this month when, sources say, Rubio's agent, Dan Fegan, flew to Spain to meet with Rubio's current team, Regal Barcelona. However, there are issues that remain unresolved and although one source put the chance of Rubio joining the Timberwolves this summer at "90 percent," the possibility remains that Rubio could be forced to spend another year in Spain.
Both Kahn and Fegan declined to comment.
ESPN