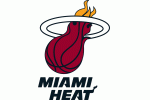 For the Miami Heat, the math is simple: When the Big 2 combine for 50-plus points, the Heat is 6-1 in the playoffs. It's no secret the Miami Heat is heavily reliant on its dynamic duo of Dwyane Wade and LeBron James.
After a sluggish first half Tuesday against the Chicago Bulls, expectation grew inside AmericanAirlines Arena that the pair would find their rhythm and take over Game 4. It took awhile and it wasn't dazzling.
But Wade and James were effective when it counted in a 101-93 overtime victory that gave Miami a 3-1 lead in the Eastern Conference finals.
Miami Herald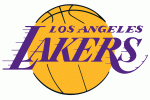 The Los Angeles Lakers have moved past the interview phase of their head coaching search and have narrowed down the field of candidates they will consider extending an offer to, according to multiple sources with knowledge of the situation.
The leading names on the Lakers coaching list are former Cleveland Cavaliers front man and current ESPN analyst Mike Brown; Rick Adelman, who recently parted ways with the Houston Rockets; and Brian Shaw, who has been a Lakers assistant coach since 2004, according to sources.
In an interview with Sirius XM Radio on Tuesday, Lakers owner Dr. Jerry Buss characterized the team as being "very close" to filling its coaching vacancy.
ESPN