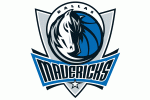 Dirk Nowitzki put the Dallas Mavericks on his back late in regulation and forced overtime in Game 4 of the Western Conference finals.
There, Jason Kidd hit a go-ahead three-pointer in the final minute and the Mavericks stole a 112-105 decision for a commanding 3-1 series lead over the Oklahoma City Thunder.
Nowitzki scored 12 of his game-high 40 points during a regulation-ending 17-2 flurry, stunning the home crowd and putting the Mavs on the brink of their first NBA Finals appearance since 2006. They can close out the series at home on Wednesday.
Toronto Sun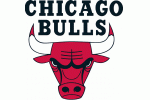 Joakim Noah of the Chicago Bulls was fined $50,000 by the National Basketball Association for using a term the league said was "derogatory and offensive" during an exchange with a fan.
The incident during the first quarter of the Bulls' 96-85 loss at Miami in Game 3 of the NBA's Eastern Conference finals occurred two days ago. The NBA announced the fine last night in a statement after meeting with Noah.
"I got caught up," the Bulls' fourth-year center told reporters after the game. "A fan said something and I said something back. I apologize."
Bloomberg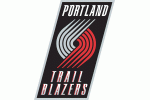 Did Portland owner Paul Allen not enjoy the company of GM Rich Cho as they sat together during Trail Blazers games?
The Blazers disgraced themselves Monday in deciding to fire Cho after 10 largely successful months in charge. According to a reliable league source, Allen said he made the decision because he failed to establish a personal connection with Cho.
That explanation was affirmed by the Blazers' news release, which described a relationship that simply didn't work out.
SI