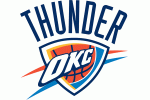 Kevin Durant scored 24 points and James Harden added 23, leading the Oklahoma City Thunder to a 106-100 victory over the Dallas Mavericks on Thursday night, knotting the Western Conference finals at one game each.
Durant was as tough to guard as ever, but the real difference was Harden and the bench coming up big, especially down the stretch.
The bearded, left-handed guard had a four-point play in the final seconds of the third quarter that put Oklahoma City up by one. Then he and fellow reserves Eric Maynor, Nick Collison and Daequan Cook teamed with Durant to outplay Dallas' crew of closers in the final period.
Oklahoman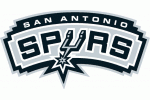 Guard Tony Parker interviewed by L'Equipe intimated that the days of his team competing for a championship are in the rear-view mirror.
Speaking of a season in which his team finished 61-21 but lost to the Grizzlies early in the playoffs, Parker labeled it as "huge disappointment for us."
"At the start of the season I said this was our last chance," Parker said. "Tim (Duncan) and Gino (Manu Ginobili) are getting old. It's going to be tough to regenerate ourselves. We will always have a good team but we can no longer say that we're playing for a championship."
USA Today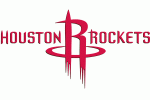 Rockets center Yao Ming is a few months from finding out whether his surgically repaired left ankle will allow him to resume his basketball career. If he can continue to play, Yao knows where he wants that to happen.
"I'd like to be here," Yao said Thursday during an appearance at Hunters Creek Elementary School in west Houston. "Nowhere else is better than Houston for me right now."
Yao, 30, said he was encouraged by his visit with team doctors Wednesday. MRI results showed improvement in the stress fracture that limited him to five games this past season.
Houston Chronicle